MONTGOMERY, Ala. – The ongoing delays of Alabama's rollout of medical marijuana may come to an end Thursday as the Alabama Medical Cannabis Commission will be unveiling a new plan to issue licenses to grow and sell medical marijuana in the state.
At least, that's what some members of the commission are hoping.
"Hopefully, once the plaintiffs hear the plan, I think everybody should be – for the most part – happy, but I'm not really sure," said Sam Blakemore, vice chair of the AMCC. 
"We're kind of at the stage where we're going to make somebody mad along the way, but I think we have something good to look forward to on Thursday, but it's all dependent on people agreeing on the commission."
According to Blakemore, that plan will be unveiled during an AMCC meeting on Thursday, its first meeting since Aug. 31, during which members, for the second time, voted to pause the process of issuing licenses. From scoring inconsistencies, to lawsuits from companies dissatisfied with the license award process, reasons for the ongoing delays have been numerous.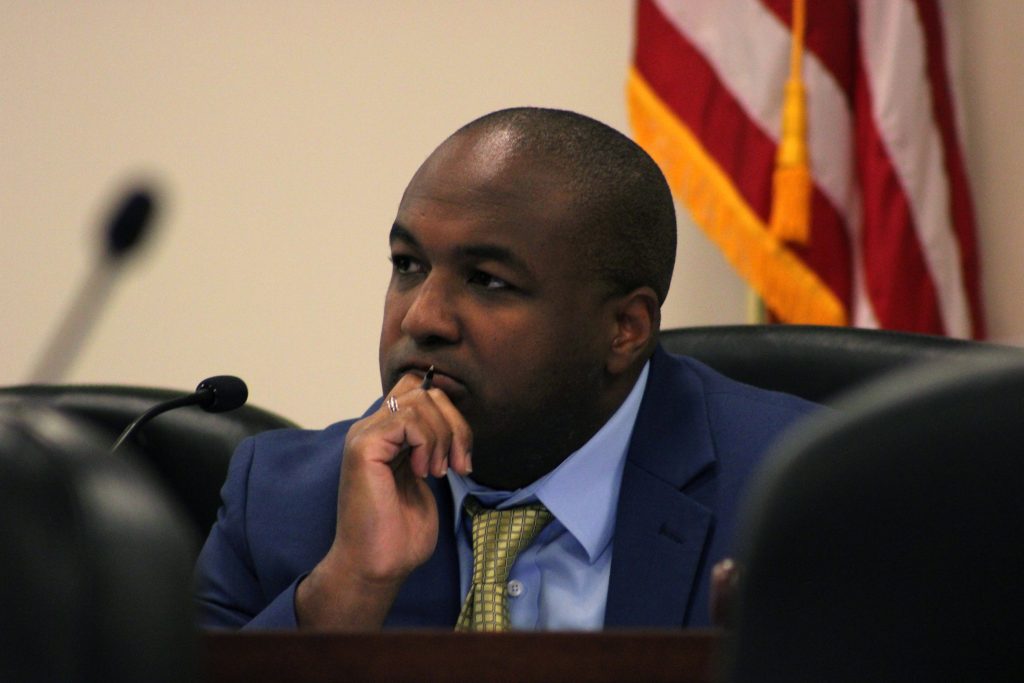 "What you'll see Thursday is that there will be a reset; we're going to try to take everybody's complaints, we're going to try to hear everybody out and try to rectify some of these issues that have been out there," Blakemore told Alabama Daily News on Monday. 
"There's going to be winners, there's going to be losers, but I think at this stage, we have to let the market know – whether it be the applicant, the patients, or just a citizen of Alabama – we have to let them know we're trying our best to get this product out."
Blakemore was not at liberty to share details of the plan as of Monday, other than to say he was hopeful it would be sufficient enough for the commission to move forward with issuing licenses.
A new sense of urgency has also been placed on the rollout of medical marijuana in the state after a recent court filing last week.
License distribution has been on pause since Aug. 21 as the AMCC tries to sort out grievances from companies not selected in the process. On Oct. 4, however, Southeast Cannabis Company – one of the 24 companies most recently selected by the AMCC to receive a license – filed a motion in Montgomery County Circuit Court asking for an end to the delay, that the judge make a final ruling on the case, and that the court instruct the AMCC to issue licenses as they were originally awarded in June.
"They're now talking about redoing the meeting, redoing the rules… the problem is you're always going to have losers, the lawsuits are never going to stop," said John Gray, spokesperson for Southeast Cannabis Company. 
"The commission is not going to get out of this cycle because this process is not perfect, you're going to have mistakes. So we need to get (this) moving, the judge has to hear it."
Ultimately, Gray argued that the AMCC never had the authority to invalidate its original license awards, and told ADN that reverting back to the original list of companies would be the quickest solution to getting medical marijuana into the hands of Alabama patients.
"I call it the OG argument; the original group from June should be the licensees today," Gray said.
Mike Ball, a former Alabama state lawmaker who nearly ten years ago began the initial push to legalize medical marijuana in the state, told ADN Monday that whatever the AMCC's plan ends up being, it should be designed to get medical cannabis growing as quickly as possible.
"The bureaucracy isn't perfect, but what I would like to see the commission do is take the quickest path from where they are right now to get licenses issued, get this plant material growing, and get it to people who desperately need it," Ball said. 
"It has been nearly 10 years since I started Carly's Law, a baby step that was a hard fight. We need to get this show on the road, and I'm tired of all these delays."
As it stands today, the delay in licenses being issued is entirely due to lawsuits from companies that were not selected to receive licenses. They're suing over grievances with the award process, including issues with the application, scoring and selection process. To those companies, Ball said that while he understood the disappointment, it would still be in their interests to allow the process to move forward.
"I would say it is in everybody's interests to move forward, even the ones that didn't get the license that felt they were qualified," Ball said. 
"The fact is, once this gets in place and once people see the benefit of it, I believe there will be a necessity for more licenses. If you didn't make the cut in this first round, this is not the end of the world. I understand it's a loss, but it is not to those people's advantage to continue to delay this further. There's a way forward for everybody."
A hearing on Southeast Cannabis Company's motion to end the delay will be held Tuesday in Montgomery Circuit Court on Tuesday at 1 p.m. The AMCC will hold its meeting and unveil its new plan for moving forward on Thursday at 1 p.m.