Voters in two Alabama House districts will head to the polls today in special runoff elections.
The two open House seats in District 16 and 55 became vacant earlier this year after their respective holders stepped down. Former Rep. Kyle South of District 16 stepped down in June to accept a job in the private sector, whereas District 55's former representative Fred Plump resigned in May amid conspiracy and obstruction charges.
House District 16
(Fayette County, portions of Jefferson and Tuscaloosa counties)
Brad Cox and Bryan Brinyark are competing for the Republican nomination. The winner will face off against John Underwood, a retired Fayette Police officer, and the lone Democrat in the race.
A native of Tuscaloosa, Brinyark is an attorney in Northport with experience in business law, estate planning and divorce law. Brinyark earned his bachelor's degree in 1990 from the University of Alabama, and his doctorate from the University of Alabama School of Law in 1993, and is licensed to practice law in all Alabama state courts, as well as in the U.S. Northern and Middle District Courts of Alabama.
Brinyark currently serves as a municipal court judge for the cities of Tuscaloosa, Brent and Centerville, as well as for the town of Woodstock. Brinyark launched his own law firm, Brinyark & Frederick, in 2014 specializing in divorce law.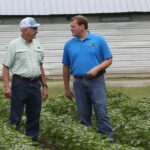 An agricultural teacher and FFA advisor at Fayette County High School, Cox has leaned into his experience in agriculture and community service as part of his pitch to voters.
Cox previously served as Area 2 director at the Alabama Farmers Federation, which his campaign website says has "allowed him to develop a valuable network in the agricultural and political spheres." Cox currently serves as a business development officer at Alabama One Credit Union, as well as on the Fayette County Commission.
House District 55
(Birmingham)
In HD 55, the Sept. 26 Democratic primary election saw Travis Hendrix and Sylvia Swayne collect the two-highest vote shares, which, short of an outright majority, thrust them both into a runoff election. No Republican candidates qualified for the HD55 special election, meaning today's winner will likely assume the seat next year.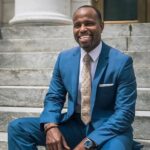 A native to the Ensley community in Birmingham, Hendrix is a sergeant with the Birmingham Police Department, and a graduate of Miles College. Hendrix earned a master's degree from Oakland City University and has served as a school resource officer in the Birmingham area.
Hendrix says he's running on producing economic growth, particularly for minority and women-owned companies. He also advocates for investing in more after-school and enrichment programs with a focus on technology and innovation, public safety, and further reducing the state's tax on groceries.
Hendrix previously ran for the House District 55 seat in 2022, but lost in the Democratic primary to Plump.
An Alabama native, Swayne is a graduate of the University of Alabama, earning a bachelor's in English. Her professional career involves managing quality assurance agents in the tech industry.
Swayne is running on supporting efforts to incentivize investments in small and minority owned businesses, protect and expand voting rights, and increase community safety through community policing, expanding mental health and crisis intervention training.
Improving public transportation in Jefferson County is another issue Swayne is running her campaign on.