Bibb County Sheriff's Deputy Chris Poole was a dispatcher in 2015 when he started doing ride-alongs with Deputy Brad Johnson.
"I really wanted to do what Brad was doing," Poole told Alabama Daily News this week. "I saw him help so many people out there, some who just needed a word of encouragement to get back on the right track."
Now, Poole plans to advocate this spring at the State House for a bill named for his late friend and partner, who was killed in the line of duty in late June. Poole was also shot, allegedly by Austin Patrick Hall, who had recently been released from prison early under the state's "good time" law despite numerous offenses and a prison escape in 2019.
The bill sponsored by Sen. April Weaver, R-Brierfield, would significantly cut the amount of incentive time inmates can receive.
Current law allows for the classification of inmates based on behavior. Class I prisoners — those considered the most trustworthy — can receive sentence deductions of 75 days for each 30 days actually served. Weaver's bill would change that to a 30-day deduction for every 75 served. Class II, III and IV prisoners receive lesser breaks on their sentences and the proposed legislation reduces those too. It also delays when "incentive time" can begin accruing.
"It clearly requires that they have to prove themselves for a set term of months before good time can begin to accrue rather than continuing the current system of just starting the clock when the cell door shuts," Weaver told Alabama Daily News. 
Her bill also outlines in-prison crimes that could disqualify someone for incentive time release, including escape, inciting a riot and assault with injury.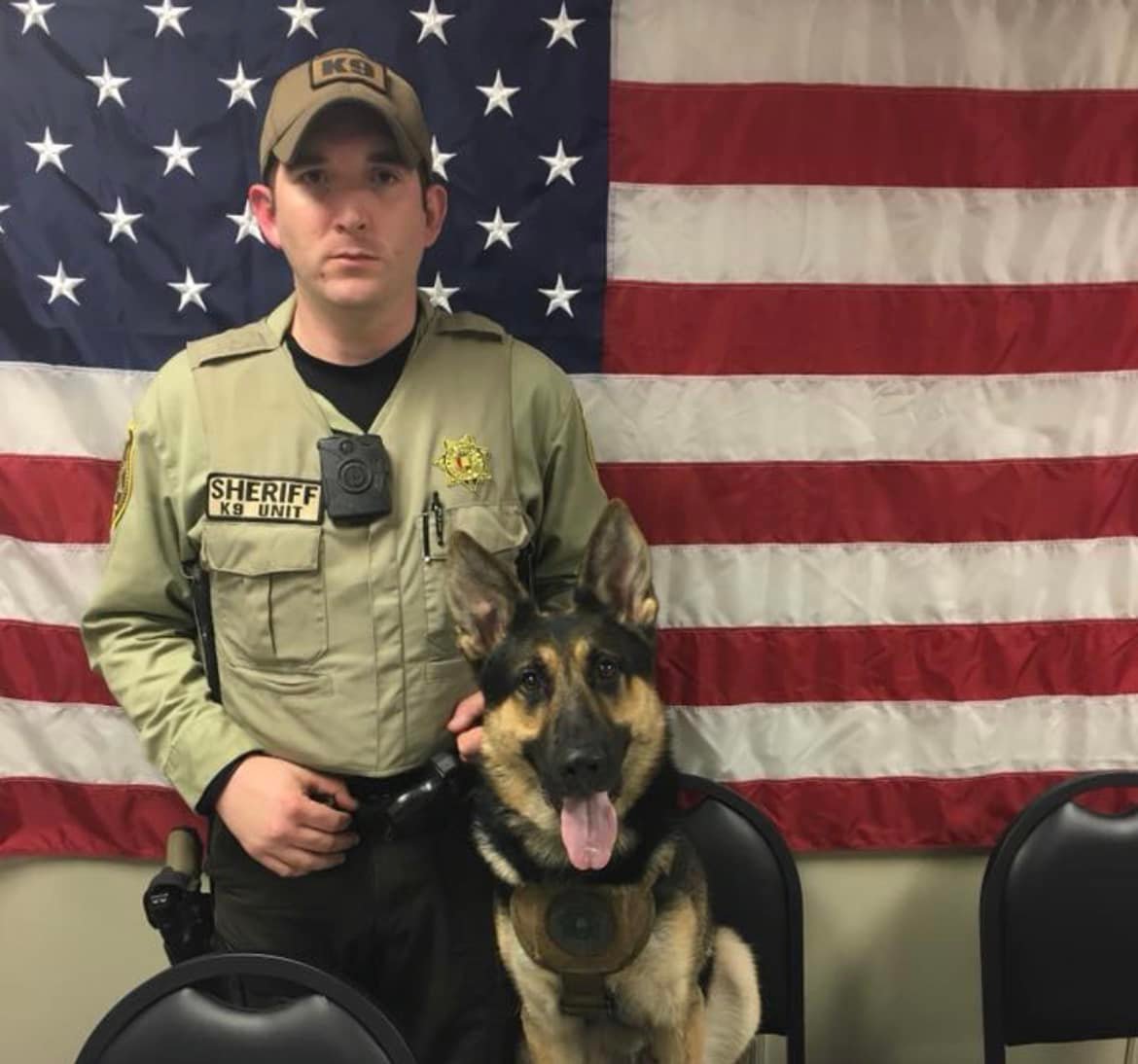 But why Hall, who had previously escaped prison and been recaptured but not charged with that crime, was free on good time in the first place is still a question.
"For reasons that have never been fully explained to the public, Austin Hall was released from jail in 2022 rather than timely prosecuted for his 2019 escape, clear evidence of an overwhelmed system that cannot enforce laws already on the books," Carla Crowder, executive director of the Appleseed Center for Justice, told Alabama Daily News. 
"…It's completely understandable that when a tragedy like the killing of a law enforcement officer happens that our elected leaders want to respond, and respond forcefully," Crowder said. "But when the only response creates longer prison sentences for hundreds or thousands of people we just add pressure to an overwhelmed and broken system. So inevitably another tragedy occurs because this broken system is not keeping us safer. It's a seemingly endless cycle in Alabama."
Hall was allegedly driving a stolen vehicle and being pursued by Johnson and Poole when he got out of the car and began shooting at the deputies. Weaver, who calls Poole and Johnson both family friends, said the shootings happened feet from her driveway. 
She has been working with the attorney general on this bill.
"Senator Weaver is determined to correct the policies that failed her friend, Deputy Brad Johnson, and I support her efforts 100%," Alabama Attorney General Steve Marshall said in a written statement to Alabama Daily News.
The legislative session that starts in March will be the second in a row where lawmakers work to change the good time law following the shooting death of a law enforcement officer.
Last year, Rep. Phillip Pettus, R-Green Hill, sponsored a bill to prohibit people convicted of killing someone with a deadly weapon from getting early release. It went into effect July 1. Pettus' bill was named for Sgt. Nick Risner, a Sheffield officer who's accused killer was released from prison after serving a little more than three years of a 10-year sentence for manslaughter.
Pettus this week said he wants to sponsor Weaver's bill in the House.
"Good time should be good time," Pettus said. "Right now, you get in there and break all these rules, and still get it, that's a problem." 
Hall is currently held at the Shelby County Jail, according to ADOC records.
Earlier this month, Gov. Kay Ivey signed an executive order changing good time policies. Her order creates four levels of violations for which inmates can lose accrued good time. She said the change incentives good behavior and those who "truly want to rehabilitate." 
The proposed legislation goes further by reducing good time and could not be undone by a future governor.