MONTGOMERY, Ala. — A number of lawmakers, agency officials and industry leaders met Monday, all hoping to find the answer to one question: How to get more Alabamians into the workforce.
The meeting was the first of the newly-formed House Labor Shortage Commission, and saw its members first identify the scope of Alabama's labor participation problem.
"We do have a crisis in our state, and it's getting worse and worse," said Rep. Reed Ingram, R-Matthews, the chair of the commission. "We want to be No. 1 in the country instead of 40th or less."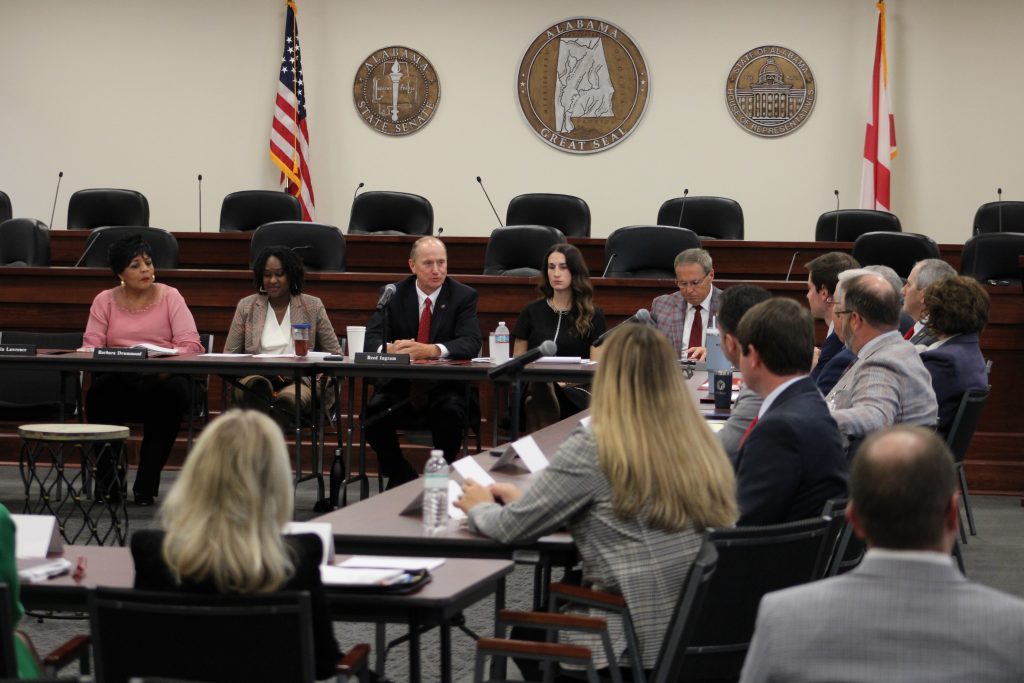 While Alabama currently has a record-low unemployment rate of 2.2%, its labor participation rate of 57.4% is the third-lowest in the country, ahead of only West Virginia and Mississippi. Unlike the unemployment rate, which measures the number of unemployed adults seeking jobs, the labor participation rate measures the employment of those 16 and older.
Ed Castile, the executive director of Alabama Industrial Development Training, put into perspective the differences of the modern labor market when compared to 30 years ago.
"When we started recruiting for Mercedes in 1995, we got 63,000 applications for 20 jobs; today, if we put an ad out there for jobs, we might get a couple thousand," Castile said. "Right before the pandemic, we were barreling in on this issue already… then the pandemic occurred, and it just exacerbated the problem."
According to commission member Nick Moore, director of the Governor's Office of Education and Workforce Transformation, Alabama had around a 65% labor participation rate in 1997. With a single percentage point representing around 23,000 people, Moore said that for Alabama to return to its former labor participation rate of 65%, an additional 200,000 Alabamians would need to enter the workforce.
"We have gone from close to the national average to now we're below the national average," said Rep. Danny Garrett, R-Trussville. "Can you identify what's happened in Alabama versus other states that's led to the dramatic climb?"
Moore said the state's decrease in labor participation was primarily seen in what he called the "prime-aged male labor force," an observation supported by a recent study that found Alabama to have the highest rate of unemployed youth in the nation. 
As to why Alabama in particular was seeing such a significant drop in its labor participation, Moore pointed to a number of factors, including the offshoring of manufacturing jobs, greater education requirements for employment, as well as economic barriers.
Those economic barriers, at least according to Dev Wakeley with the nonprofit Alabama Arise, were the crux of Alabama's low labor participation rate.
"Most fundamentally, (the low labor participation rate) is due to compensation factors that haven't kept up with the needs and costs of everyday living," Wakeley said. 
"That manifests into childcare needs, it manifests into transportation, housing costs, all of it, and there ways that we can, in fact, address this, both at the compensation level and public good infrastructure level."
Those three barriers to employment – transportation, childcare and housing – were the most common barriers named by commission members of all backgrounds, from agency heads to industry leaders.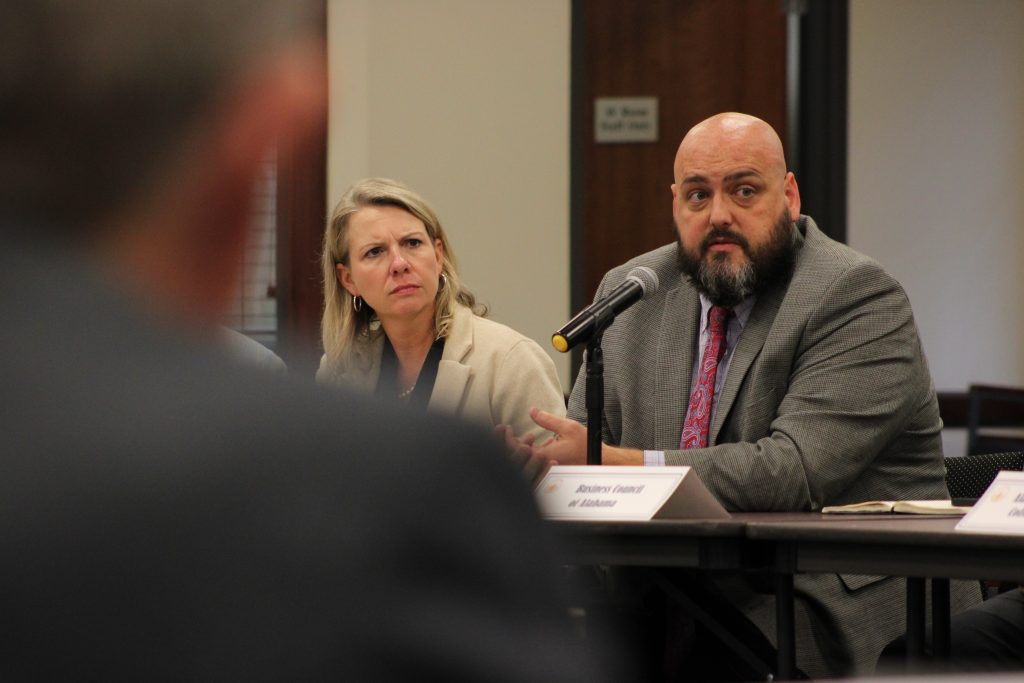 When asked by Ingram how those economic barriers could be addressed, Wakeley said there were a number of tools the Alabama Legislature had at its disposal.
"We have a public transportation trust fund that doesn't have a dollar in it, we have a housing trust fund that's not sufficiently funded, and to build a workforce development pipeline, you have to provide a holistic menu of changes," he continued. 
"We can't simply train people into economic stability, we have to pay them into economic stability, we have to invest in what they actually need to get to work. That looks like providing state money into transportation, into housing, because those are two of the primary issues that we see right now."
One industry that has been hit particularly hard by the low labor participation rate is health care. Commission member Jeff Brannon, CEO of Flowers Hospital in Dothan, said that hospitals across the state regularly operate under capacity due to inadequate staffing.
"I run a 235-bed hospital, I have 32 ICU beds, I have a 29-bed ER… on any given day, I'm staffed for 175 beds," Brannon said. 
"I've got 10 ICU beds today that are closed; not because I want them closed, it's because I don't have the nurses to staff those beds. I'm not unique, I've got colleagues around the state that have those same problems each and every day. In fact, on any given day, there may be as many as 1,000 beds in Alabama that aren't open because there's not a nurse to staff (them)."
Ted Hosp, vice president for government relations at Blue Cross and Blue Shield of Alabama, agreed that the health care industry was hard-hit due to staffing shortages, and added that the downstream effects of inadequate health care – poor health outcomes – were another barrier to employment for many Alabamians.
"There's nitty gritty stuff; transportation, childcare, but what I want to make sure is not overlooked is health and health care," Hosp said. 
"A survey conducted by the governor's office (said) the second-most mentioned reason for people being unemployed or underemployed was their health. In order to really address all of the barriers, we can't overlook the fact that we are an unhealthy state with people who a lot of times simply aren't ready to go to work because they lack health, and they lack access to health care."
Rep. Curtis Travis, D-Tuscaloosa, asked whether expanding Medicaid – something state Democrats have called for for years – was a potential solution.
"We have been in discussions with a lot of different partners including our friends in the Hospital Association, the governor's administration to work on ways that we may be able to close the coverage gap that exists in the state of Alabama," Hosp said. 
"So we think getting people access to some form of coverage is important, but we're not in favor of a traditional Medicaid expansion; that's the Blue Cross position."
The commission will continue to meet and could recommend legislation for the 2024 session that begins in February.