While touting the securement of $4 million Tuesday for the redevelopment of blighted properties in Montgomery, U.S. Rep. Terri Sewell committed to continuing her support for Alabama's capital despite losing the city from her district under the state's new congressional map.
Sewell has represented Alabama's 7th Congressional District since 2011, which until recently had included portions of Montgomery. However, under the new congressional map a federal court instructed the state to use for the 2024 elections and onward, District 7 will no longer include any portions of Montgomery County.
Nevertheless, Sewell said during her visit to Montgomery that she would continue to work with city leaders to secure funding for projects, regardless of the new borders of her district.
"Although the district is starting a shift next year, we're going to continue working with Congresswoman Sewell on many of the priorities that we have here, as we know that this part of Alabama – as is the whole state – is near and dear to her," said Montgomery Mayor Steven Reed.
Sewell responded to Reed's comments with a simple "absolutely."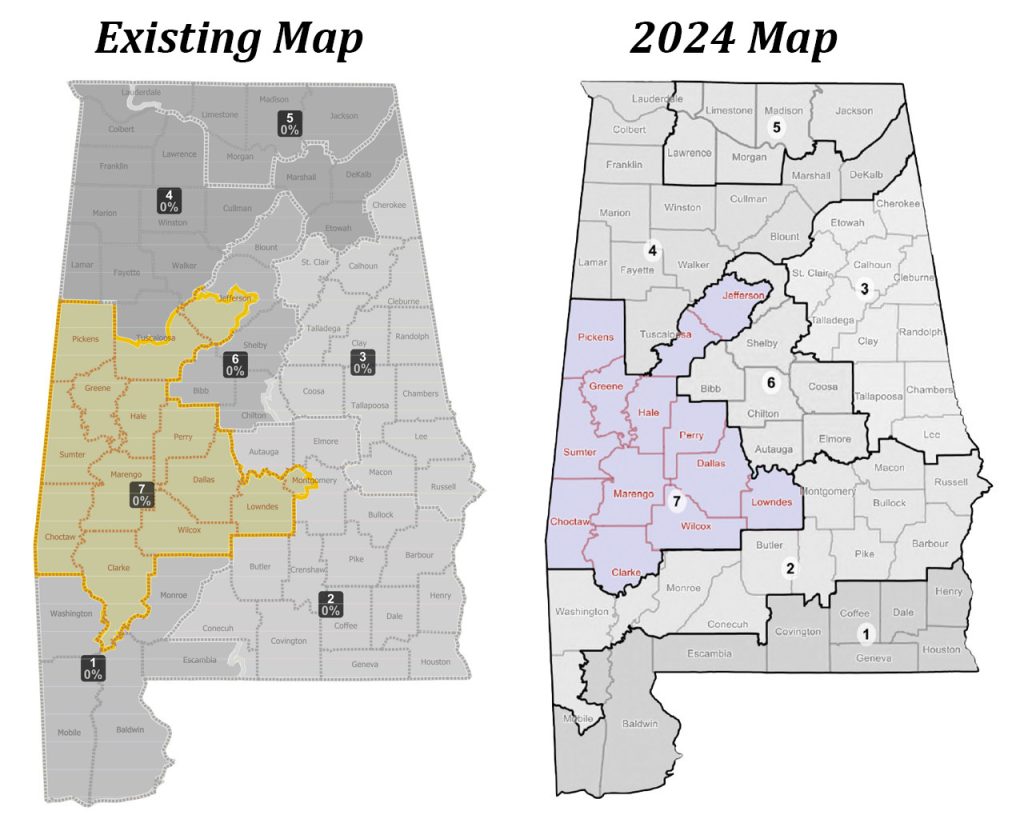 Over the course of 2023, Sewell has helped secure $42.8 million for projects across District 7, nearly $26 million's worth for projects in Montgomery alone. The latest project includes $4 million to help redevelop blighted properties in the city and revitalize neighborhoods that have historically seen a lack of investment, particularly along historic civil rights sites.
"To provide the money for blight removal, we are demonstrating our commitment to removing the barriers between residents and opportunities in the downtown area, as well as preserving our history," Sewell said.
"Once completed, this project will impact over 20,000 residents by connecting them to the goods and services they rely on, while beautifying the place where they live and call home. Furthermore, it will address the direct impact of two major interstate constructions that disconnected these communities in the first place."
Both Reed and Montgomery Chief Building Official Kippy Tate said a timeline for the disbursement of funds had not been finalized, though the process of performing property assessments has already begun.
"When you see the abandoned housing, these vacant lots, we often think about what has been; we prefer now to think about what can be," Reed said. "Some estimates show that there are nearly 1,000 blighted properties throughout our city in need of demolition, and many more that are slowly deteriorating."
A new Congressional map was imposed on Alabama after the ones lawmakers approved in 2021 was ruled by the Supreme Court to be a likely violation of the Voting Rights Act, as it provided Black Alabamians with just one majority district despite their population being great enough to constitute two.
Lawmakers were ordered to adopt a new map over the summer, but refused to create a second Black-majority district, leading to a federal court stepping in to impose a map on the state itself.
In addition to losing a portion of Montgomery County, District 7 also lost portions of Clarke and Tuscaloosa counties and added more of Jefferson State Sen. Bobby Singleton, D-Greensboro, however, has expressed interest in challenging Sewell in the upcoming 2024 election. Jefferson County resident and Republican Robin Litaker, who has multiple advanced degrees in education, qualified this week to run. She's previously run for seats on the Public Service Commission.
Qualifying for 2024 elections ends Nov. 10.