Americans for Prosperity is opening an office in Montgomery this summer, making Alabama the 37th state where it will push its conservative ideals of free markets and limited government.
State government veteran Adam Thompson will lead the office. For the past two years, he's been leading a national AFP policy team focusing on foundational education, post-secondary education, criminal justice and free speech, according to a press release from the organization.
"I am thrilled to lead AFP's Alabama chapter as we work to cut regulations, expand access to economic opportunity across our state, and fight for educational freedom for every child," Thompson said in a written statement.
Thompson previously held multiple roles across Alabama state government, including working for Gov. Kay Ivey and three secretaries of state. In 2014, he ran for state auditor.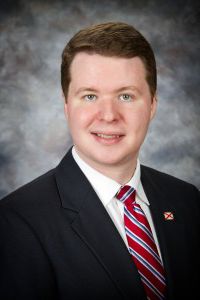 According to the press release, Thompson will be responsible for leading AFP's "efforts to hold state government officials accountable to the people they serve and to advance freedom and opportunity through broad-based grassroots outreach." 
Thompson said he's proud of AFP's move into Alabama.
"(Americans for Prosperity) is driven by a core belief: every person has unique gifts that enable them to realize their American Dream. Our vision is to remove the barriers preventing people from using those gifts and achieving that dream by elevating the voices of everyday Alabamians to advocate for the principles and policies of a free and open society," Thompson said.
The organization is funded largely by conservative billionaire philanthropist Charles Koch. Its its expansion into Alabama and several other states coincides with its engagement in the 2024 GOP presidential nominee contest and opposition to former President Donald Trump, according to recent national media articles.