MONTGOMERY, Ala. – Alabama's bumpy rollout of medical marijuana, which due to scoring errors and allegations of procedure violations has been halted by a judge twice, could be stalled further when the Alabama Medical Cannabis Commission meets this afternoon.
Sam Blakemore, AMCC vice chair, told Alabama Daily News this week that while "anything's possible," he plans on voting to impose a new stay on the issuance of licenses to grow and sell medical marijuana in the state.
"We'll discuss the possibility of issuing that stay, but all the members have to be in agreement to do that stay, which, that's what I want to see happen," Blakemore said. "I definitely would vote to go ahead, stay the issuance of the licenses, kind of regroup."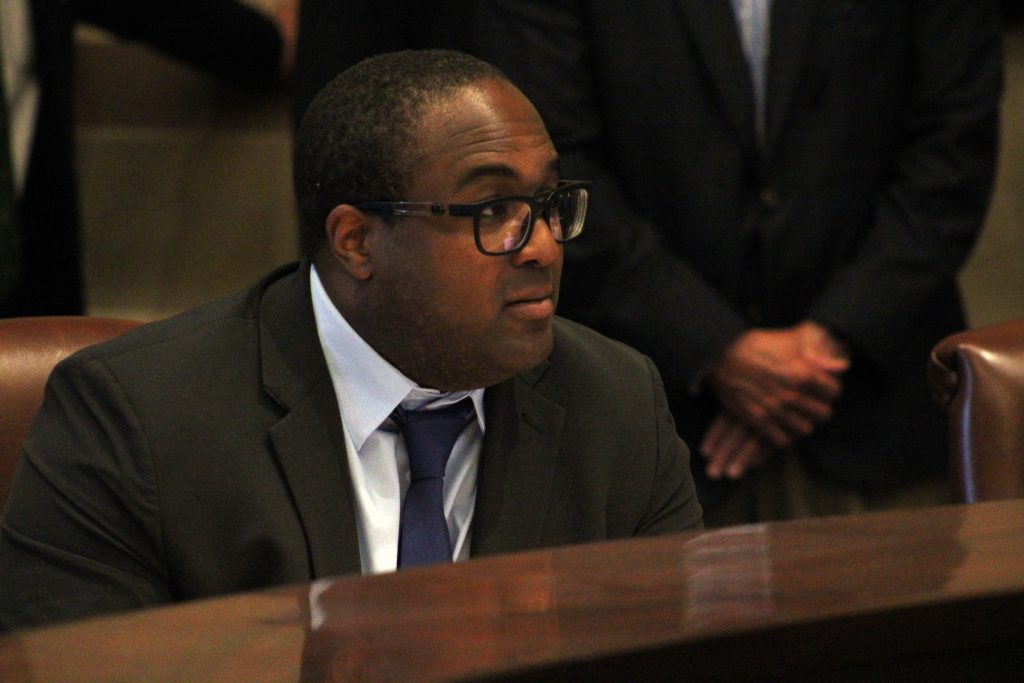 Today's meeting of the AMCC comes just days after a court hearing on Monday where Montgomery County Circuit Judge James Anderson heard allegations from Alabama Always – one of the companies that applied for a license but wasn't awarded one – that the AMCC violated Alabama's Open Meetings Act by deliberating in secret during the process of issuing licenses on Aug. 11.
While the AMCC has been targeted with several lawsuits over its process of awarding licenses, including one that ended with the resignation of the commission's former chair Steve Stokes, many have come to the defense of the commission.
Stokes has routinely labeled criticisms of the commission and its process as "a fight over money," arguing that the lawsuits targeting the commission were motivated more by companies' desire for profits rather than concerns over government transparency.
Mike Ball, a former lawmaker who played a key role in medical marijuana's legalization in the state, also came to the commission's defense, and said that while the process did not go "as quickly as we would like," he believed the commission was "doing the best they can to try to move forward."
While Judge Anderson did not issue any orders during the hearing on Monday, attorneys for the AMCC proposed that the commission issue a new stay today.
William Somerville, an attorney representing Alabama Always, a company that did not receive a license, said a complete do-over would be more appropriate.
"We think that the whole process is just so fundamentally flawed, so we're challenging all of that," Somerville told ADN on Tuesday. "We really think it needs to be redone because in the long run, if it keeps going the way it's been going, there's going to be litigation for a long time."
During the Aug. 11 meeting in which the AMCC awarded licenses for the second time, commission members held a private session closed off to the public. It was during the private session that members nominated applicants in each license category, and after returning to the public hearing, voted to award licenses with no deliberation.
That process, Somerville argued, was not only a violation of the state's Open Meetings Act, but the Administrative Procedures Act, and "arguably" the 14th Amendment that makes due process applicable to states.
"It goes back to just the requirement that government decisions like this be made in the open and (are) transparent so that people can see what happened and have faith in the governmental processes," Somerville said.
"We think we've got a really good product and a really good facility, and we're entitled to know why our efforts to get medical cannabis to people who need it, why we were not given the opportunity to do that."
Blakemore said he and his fellow commission members all made good faith efforts to fairly award licenses, but that ultimately, he "just wants to see people get their medicine," and that he would be open to any outcome that most quickly gets medical cannabis in the hands of patients.
"I know (this) might be a little frustrating for potential patients in the state of Alabama, but I definitely think after (Monday's) hearing, we're just following the orders of Judge Anderson," Blakemore said. "From everything that I've heard, he's been good to us; he's been very helpful, he's trying to help us mediate all this stuff and he's helping us try to avoid future delays."
Despite the continued holdups in the rollout of medical marijuana, Blakemore said he was still hopeful that patients still won't have that much longer to wait.
"I think you could still see it happen this year," he said. "As far as cultivation, you're looking at 90 to 120 days, so I think you could still see product grown before the end of this year."
The AMCC will meet at 2 p.m. in room 200 of the State House. Information on streaming that meeting online can be found by clicking here.