An Alabama House committee today will learn more about the number and life profile of working Alabamians without health insurance and discuss potential options to get them coverage.
The House Health Committee meeting at 10:30 this morning is informational. No bills are on the agenda.
"There is a group of working people who are missing out on getting health care coverage," committee chairman Rep. Paul Lee, R-Dothan, told Alabama Daily News. "I just want to see what opportunities are out there to make sure they have the ability and affordability to get health care."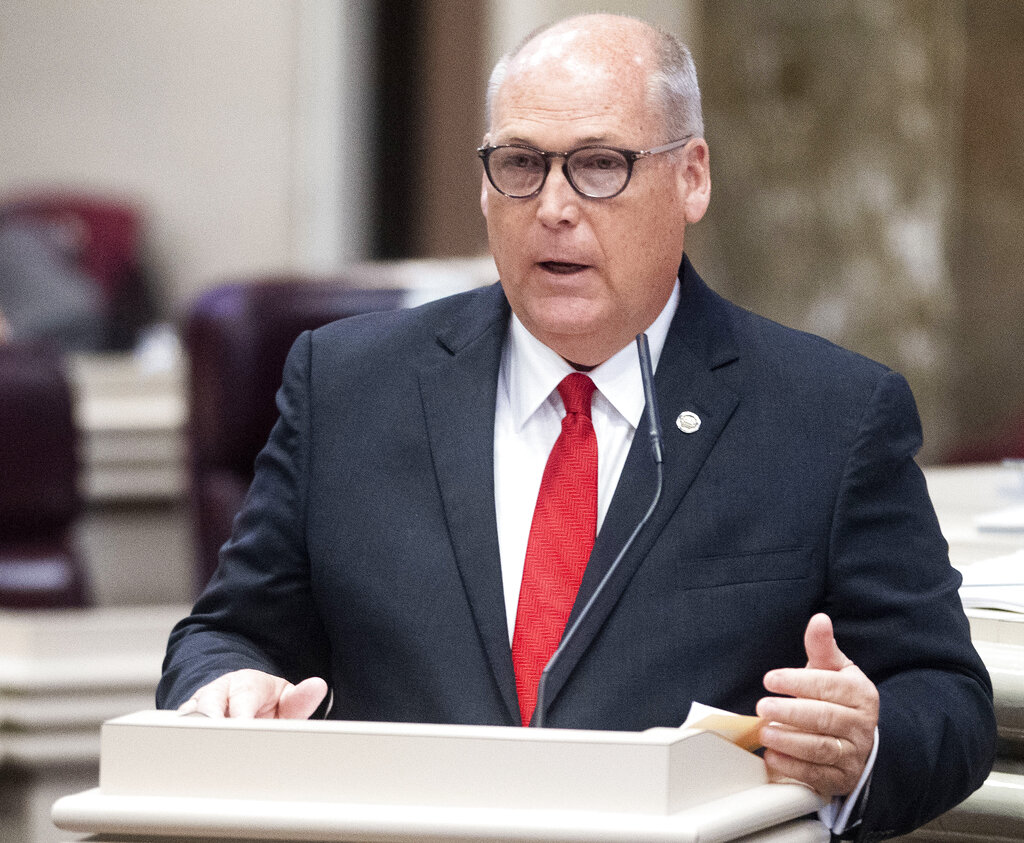 Asked if the meeting would be a Medicaid expansion discussion, Lee said it's an educational opportunity for the committee to learn "who is being missed as far as the ability to afford and or the ability to get insurance."
The Hospital Association of Alabama and Blue Cross and Blue Shield of Alabama, the largest private insurer in the state, will be part of the conversation, Lee said. 
Alabama is one of 11 states that haven't expanded Medicaid to cover more low-income adults under the federal Affordable Care Act passed by Congress in 2010. The hospital association for years has advocated for expansion, arguing providing coverage to more people would improve health outcomes and help keep struggling hospitals open to all. 
The federal government pays for 90% of states' expansion expenses — more than it does for traditional Medicaid enrollment expenses.
But not every state has used the federal funds in the same way. Arkansas reached an agreement with federal rule makers to use the expansion money to purchase private insurance for low-income residents. It developed its hybrid model in 2013 as an alternative to expansion, The Associated Press has previously reported.
Whether aspects of Arkansas' model would work in Alabama to cover at least some of the currently uninsured is expected to be part of the conversation Wednesday.
Advocates have said by not expanding Medicaid coverage to people making 138% of the federal poverty level, the state has left about 220,000 Alabamians in a "coverage gap." A family of three must make less than $4,475 a year for the parents to qualify for Alabama Medicaid, according to Alabama Arise. But unless that family makes at least $24,860 a year, they will not qualify for subsidies to buy a private plan on the marketplace created under the Affordable Care Act.
Republican leadership in Alabama has for the past decade balked at expansion, citing the cost to the state. According to a 2022 analysis by the Public Affairs Research Council of Alabama, the cost to the state would increase by an average of $225.4 million per year above current Medicaid expenditures over the next six years. However, the state would also see estimated average annual savings of $397.8 million over those same six years.
Danne Howard, deputy director of the Alabama Hospital Association, said insuring more people is about healthier communities as well as hospitals' survival.
"People who don't have insurance wait until they're sicker to go to an emergency room, which is their only place to get health care," Howard said. "And you're already seeking primary care in the most expensive venue there is for primary care, but by the time they go because they've put things off without insurance, they're sicker and require more care.
"That contributes to workforce issues when people have to be out for extended periods of time because they get sicker than they might have otherwise."