MONTGOMERY, Ala. — With Alabama set to receive more than $270 million in opioid settlement money over the next several years, members of the newly formed Grandparents Raising Grandchildren Commission have warmed to the idea of using some of those funds to assist older Alabamians navigate childcare.
The idea of using settlement funds for grandparents raising children was floated Tuesday during the commission's second meeting in Montgomery, where members heard firsthand from Alabamians about the struggles associated with raising young children as grandparents.
One of those Alabamians was Terri Smith, a single grandparent who has raised her granddaughter since birth.
Like many grandparents raising children, Smith said that the lack of any assistance from the state made the costly endeavor of raising a child even more expensive.
"As time has gone by, I have lost my job in the mortgage industry; I have gone from a very nice salary to a $20,000 a year-paying job to accommodate my granddaughter," Smith told the commission.
"Now that I'm in this situation, I'm in trouble; I wonder how much groceries we can buy, I have to work a certain schedule because of my granddaughter. I don't exist in the system; I was never with (the Department of Human Resources) or a foster, I never got any of the help. But we need help. This is real, we're not begging."
According to the nonprofit organization Grand Families, there are nearly 60,000 grandparents in Alabama fully responsible for raising their grandchildren, and nearly 160,000 children living in homes where a relative is the head of the household. 
While Alabama does have a kinship program run by the state Department of Human Resources, the vast majority of children raised by relatives stay outside the system, with 85 being raised outside the system for every one child raised by a relative through foster care.
Commission member Keith Lowhorne, who also raises his own grandchild, noted the culpability the opioid epidemic had on the rising number of grandparents raising children.
"Smith is just one of almost 60,000 grandparents that are raising their grandchildren in this state that receive zero help," Lowhorne said. "Most of these grandparents – like myself – are (raising) children addicted to drugs; the babies were born addicted, and these children are suffering through so many things that you get when you're born addicted."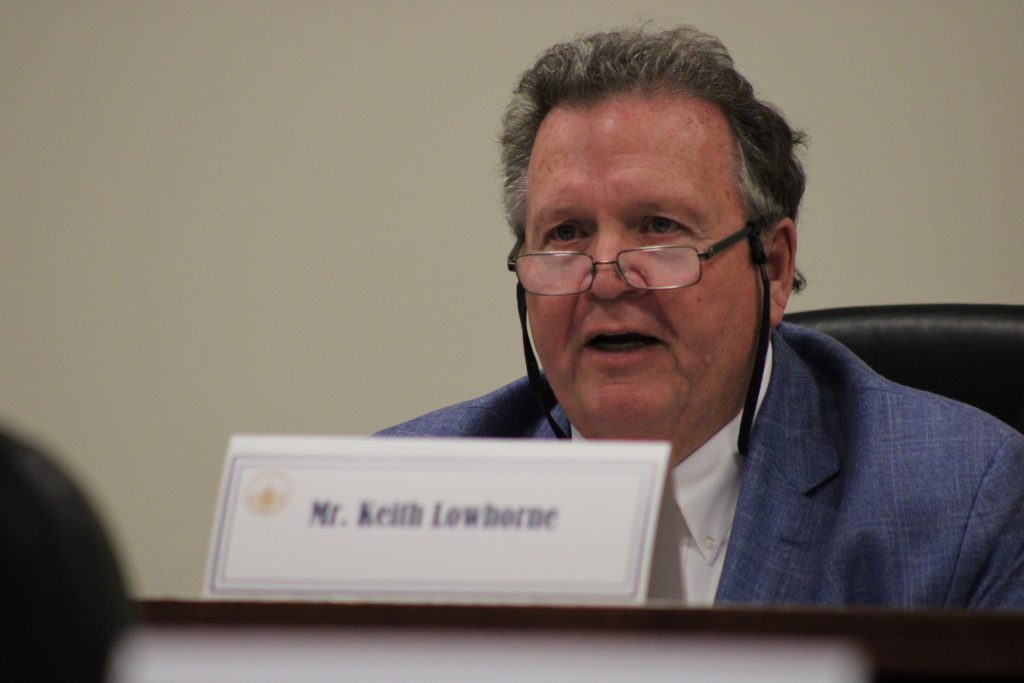 Another public speaker at the meeting was Marsha Roulerson, a retired pediatrician from Brewton who despite stepping down from her role six years ago, continues to help care for special needs children, many of whom have parents with drug addictions.
"An often forgotten consequence of the opioid epidemic is its impact on children and their caregivers; children of addicted parents frequently end up in foster care, but most of them end up being cared for by a relative, usually grandparents," Roulerson said.
"There is a lot of money coming into our state from the opioid settlements; I think we should have at least a pilot project that would use some of the money to help these grandparents, aunts and uncles who are raising children who have been impacted by child abuse."
Beyond the public speakers who appeared before the commission Tuesday, commission member Darlene Mathieu had already launched her own effort to hear from grandparents across the state about the struggles they most often experienced. Using social media, Mathieu told Alabama Daily News she received more than 400 responses from grandparents raising children, who cited "food and finances" as the most common struggle.
"I have grandparents that say they drink coffee so they don't feel as hungry because they have to use the food to feed their grandchildren," Mathieu told ADN. "They do without their medications because they can't even pay their co-pay to get their medicine because they've got to take care of their grandkids."
Housing concerns, Methieu said, is another common response from grandparents she received.
"Imagine you're living in senior housing, you're on social security, your rent is based on your income, and then all of a sudden you've got two grandkids," she continued. "Then you can't live where you live anymore because you've got a child, so you've got to move out and find a place to rent."
Rep. Randall Shedd, R-Baileyton, the chair of the commission, told ADN that he thought the proposal to use opioid settlement funds to help grandparents raising children was "a great idea," and that he hoped further research would be done on the proposal.
On the other hand, Lawhorne told ADN he was fully on board with recommending opioid settlement money be used to help grandparents raising children, and argued that establishing "one-stop shops" across the state that could help connect grandparents with resources would be the best way to make use of those funds.
"Education, finances, mental health, it's just a plethora of things that these kids need that they're not getting, and so whatever this commission can do to help the grandparents is more than we're getting now," Lowhorne said. 
"I think the one-stop shop is a proven method, and it's a successful method. Basically, under one roof, you've got everything that a grandparent needs from the start to the finish."
The next steps for the commission will be to establish several subcommittees dedicated to particular categories of aid to potentially provide to grandparents, such as housing, faith and social service needs, as were suggested by members during the meeting. The commission also plans to host 14 public forums across the state, though has yet to set dates and locations for those forums.
The next meeting of the Grandparents Raising Grandchildren Commission is scheduled for Jan. 11.