Legislative leaders and the state's top law enforcement officers were on the U.S.'s southern border earlier this week to see first-hand security issues there, particularly as it pertains to the trafficking of fentanyl.
"The issue is so much bigger in magnitude than I had any concept of, once you're there and see it for yourself," Alabama Senate President Pro Tem Greg Reed, R-Jasper, told Alabama Daily News on Wednesday.
Reed, along with Speaker of the House Nathaniel Ledbetter, R-Rainsville, Attorney General Steven Marshall, Alabama Law Enforcement Agency Secretary Hal Taylor and several district attorneys and other law enforcement officers were on the two-day trip to McAllen, Texas along the Rio Grande. They met with representatives from U.S. Customs and Border Protection and Texas state law enforcement.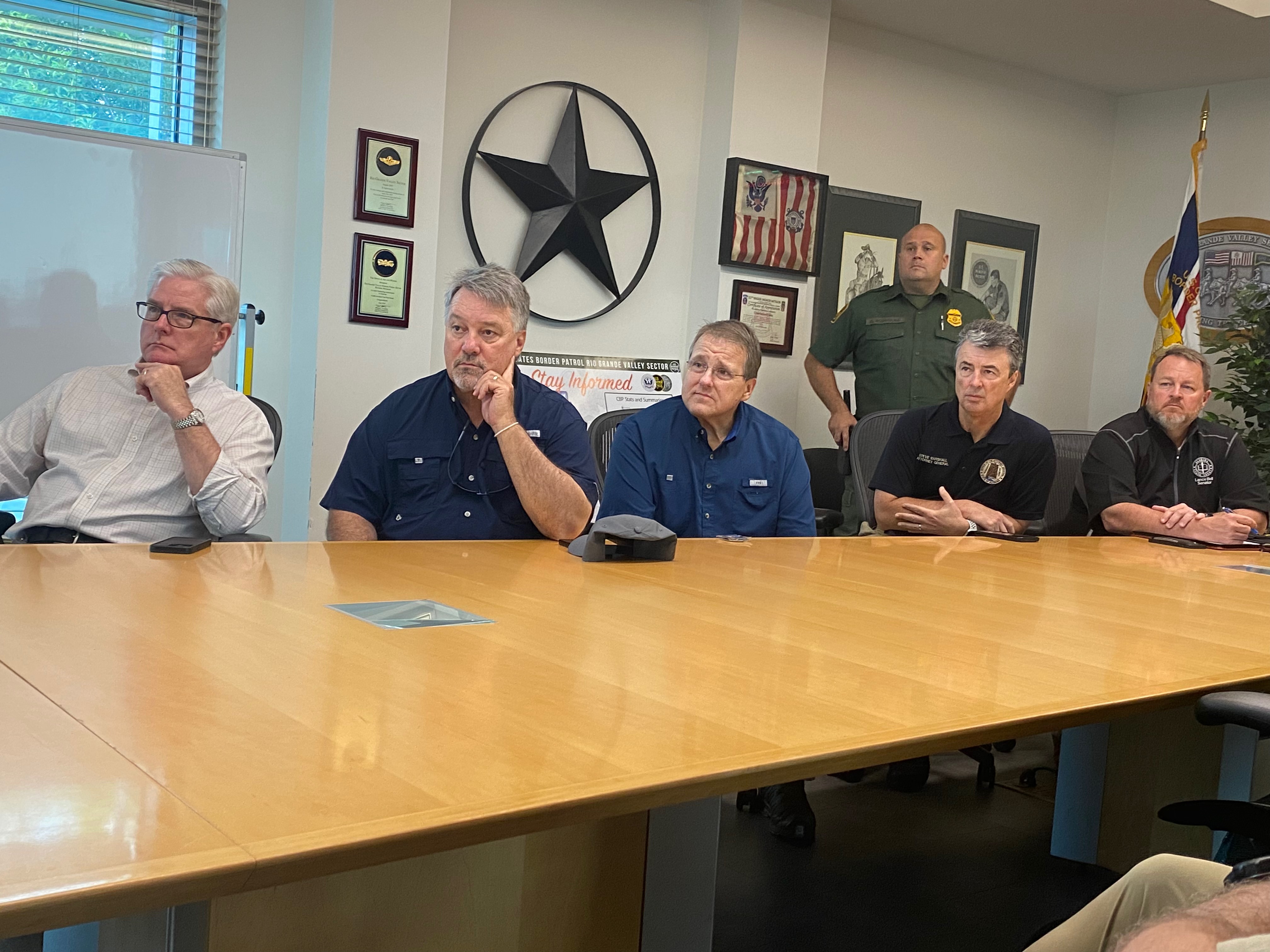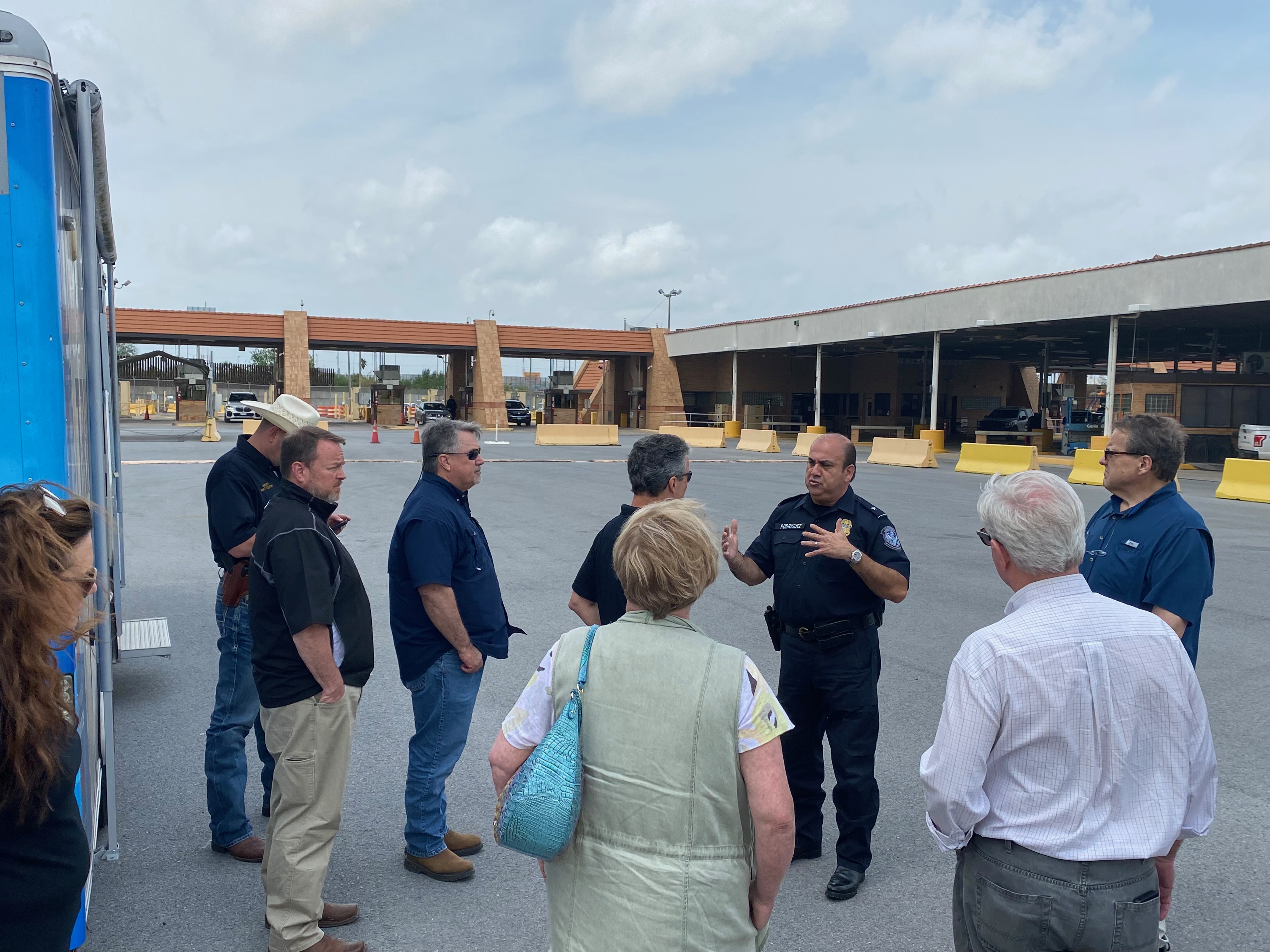 Reed said the agencies need more staffing and more technology to try to secure the border.
"The drug cartels on the other side of the river have unlimited resources," Reed said. He said smugglers now use drones to monitor border patrol activities and look for weak spots on the border. 
Ledbetter said that while no one opposes legal immigration, it was eye opening to see the efforts to get people in the country illegally.
"The sheer numbers are changing our country," he said.
Earlier this month the Legislature approved and Gov. Kay Ivey signed into law increases in penalties for trafficking fentanyl. Eight grams or more of the deadly substance now carries a penalty of up to life in prison.
"One thing (officials in Texas) said was, the more serious the penalties for trafficking these drugs, that will have an impact on where these drugs are going to go," Reed said about the effort to keep them out of Alabama.
Ledbetter said lawmakers will continue to strengthen anti-drug laws. On Tuesday, the House passed House Bill 230 by Rep. Matt Simpson, R-Daphne, which makes it a Class C felony to expose law enforcement and other first responders to fentanyl and cause them injury. Exposure that causes death would be a Class A felony.
Alabama officials also heard concerns about the planned May 11 ending of COVID-19 immigration restrictions and the expected influx of people seeking entry to the U.S. 
The trip was coordinated by Pell City Police Chief Class Morris, who is retired from the U.S. Drug Enforcement Agency. Sen. Lance Bell, R-Riverside, represents Pell City and was on the trip.
"Our border is a complete crisis," Bell told Alabama Daily News.
He said he learned that people from all over the world, not just Mexico or Central America, are funneling into the U.S. illegally.
Bell and Reed said there would be further discussion on the border situation's impact on Alabama.
"Those people are not staying in Texas," Bell said.
Ledbetter said he's glad he made the trip, but he's now more concerned than ever about illegal immigration and drug and human trafficking.
"If we don't get control of this now, we're going to be too far past the breaking point soon," he said.
This story will be updated.