At an Alabama Board of Pardons and Paroles hearing on Tuesday, John Blalock made an impassioned plea.
"I'm asking you to help me bring my son back to me," he asked the two members of what is supposed to be a three-member board. "He's scared; he's scared for his life, he's scared for his future, he doesn't feel like he's going forward. We've got a home, I've got my whole family and he's the only one that's missing."
Blalock's son, Stephen Blalock, is currently serving a more than nine-year sentence after a string of vehicle break-ins dating back to 2013, a behavioral pattern caused by drug addiction, his father said.
"Right before his 15th birthday, he had to have four wisdom teeth taken out, (and for) two of them, they had to break his jaw and Stephen was exposed to intense pain killers at 14 years old," he said. 
"I can trace directly back to his addiction starting then. We have worked with him and tried to fight it… tough love, we tried that. The reason why Stephen broke into cars was because we stopped giving him access to money, and he made a mistake."
Stephen Blalock was not granted parole, nor were any other inmates that were considered for release Tuesday.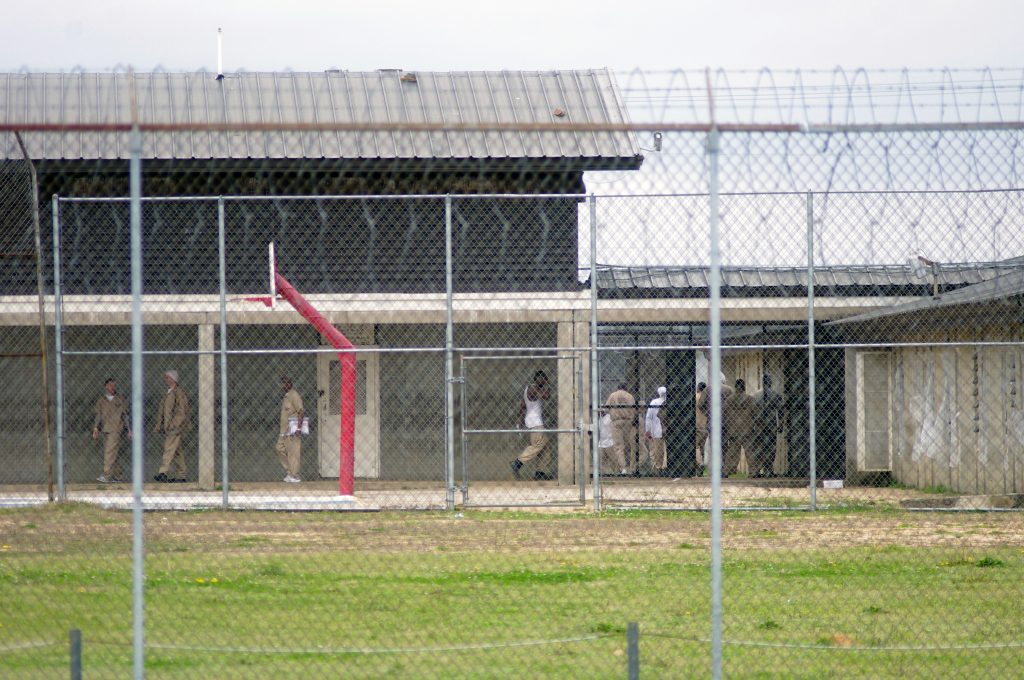 Far from an outlier, Tuesday was indicative of the downward trajectory of the board's parole grant rate, a trend that started in 2019 with reforms to the Alabama Pardons and Parole Bureau that imposed stricter guidelines on releasing prisoners, along with Gov. Kay Ivey's appointment of Leigh Gwathney as Parole Board chair.
Despite the implementation of parole guidelines that produce a recommended parole grant rate, which from October 2022 to March, 2023 averaged at 82%, the board granted parole at a rate of 6% during that same time period, and is on track this year to be as low as 7% if current trends to continue.
Gwathney on Tuesday defended the trends to ADN and said whether an inmate could pose a risk to public safety is the strongest factor in making decisions.
"They are all very individualized decisions for that one particular inmate, so whatever a statistic may or may not show, I'll leave that up to those members of the media to make of that whatever they want," she told ADN. 
"But as long as I'm sitting on this board, I will decide based on every individual that comes in front of me, and whether or not that person can be released without being a danger to public safety. This board is not driven by statistics."
Gwathney added that a lot of what goes into the board's decisions to grant parole or not is information not available to the public; things such as classes they've taken while incarcerated, behavior in prison, and input from law enforcement.
"We don't ever want people to think that a decision is being made based upon just the testimony that's offered here today; that would look an awful lot like Judge Judy, and that would not be fair to anybody that comes into this room," she continued.
"We spend an awful lot of time studying these files, (and) what's often difficult is that our files are privileged, so we can't put our files out there for (the) public or the media. Because our files are privileged, we can't put out there everything that we know and that we study before these hearings ever begin."
Gwathney is not alone in her defense of the Parole Board. 
In 2022, Attorney General Steve Marshall's office championed the 2019 reforms to the board in a presentation shared with lawmakers, in which it said that the implementation of stricter rules and guidelines successfully "overhauled the badly broken Alabama Board of Pardons and Paroles." Prepared by Katherine Robertson, chief counsel to Marshall, the presentation also argued that "there is nobody left to reform" given that 83% of Alabama's prison population are violent offenders.
Many lawmakers agree with Marshall's assessment, including Rep. Matt Simpson, R-Daphne, who told ADN Tuesday that the "overwhelming majority of people in prison are there for serious offenses."
"We've gotten to a point where the people up for parole are the ones that don't need to be out; it's not like it used to be where we had a number of non-violent offenders," he said.
"It is becoming increasingly rare that people are actually sentenced to prison anymore. If the violent offenders are forced to stay off our streets longer instead of getting out early, I'm perfectly fine with that."
The statistic of 83% of Alabama's prison population being violent offenders comes from the Alabama Sentencing Commission and its 2022 report. Other state agencies, however, such as the Alabama Department of Corrections, have reported 67.5% of Alabama's prison population to be violent offenders for 2022, a difference most likely attributable to what constitutes a violent crime.
Third-degree burglary, for instance, which could include a home invasion and theft without the homeowner being present, is considered a violent crime by the Sentencing Commission.
One lawmaker who overtly disagreed with the direction the Parole Board is heading is Rep. Chris England, D-Tuscaloosa, who had made several unsuccessful attempts this past session to reform the parole board. In response to Gwathney's explanation as to the shrinking parole grant rate, he said it was "just excuses that don't excuse and an explanation that doesn't explain anything."
When asked what he felt could be done to improve the Parole Board, England bluntly told ADN "getting rid of the chair."
"One of the few things that has been consistent – other than them not releasing anybody – is them ignoring the guidelines," England said. 
"It hasn't mattered who the other two members of the board are, the results have been pretty much consistent. They don't take into account guidelines, they're arbitrarily applied… how do we have any confidence in their results when they don't use the guidelines at all?"
Regarding the board's vacancy since June,  which allows for a single no vote to deny an inmate parole, Gwathney said it hasn't been a problem. Gov. Kay Ivey's office previously told ADN its waiting for legislative leadership to send her a list of suggested names for a new appointment.
"I've been the chairman of the board for four years, and we've been through COVID, we've been through lots of things and have managed to conduct hearings through all kinds of different situations, so I have not (had any difficulties from having only two members of the board)," Gwathney said.