MONTGOMERY, Ala. – Members of the Alabama Digital Expansion Authority were given an update Tuesday on the state's broadband expansion efforts, though one member of the committee wants to ensure safeguards are put in place to ensure Alabama's more rural communities aren't left behind.
In June, as part of the 2021 Infrastructure bill, Alabama was awarded $1.4 billion in federal dollars to expand broadband access through a federal program known as BEAD. 
Joanne Hovis, president of CTC Technology and Energy, which has contracted with the Alabama Department of Economic and Community Affairs to help allocate that $1.4 billion, told committee members Tuesday that the unprecedented level of money could make a considerable difference for Alabama's currently underserved areas.
"I'll say that while we don't know for sure, I am optimistic that with the amount of funding that Alabama is getting through the BEAD program, and the funding that you will have allocated from ARPA, we're going to get a long way toward addressing this issues," Hovis said.
"Including, hopefully, many of those areas that are underserved."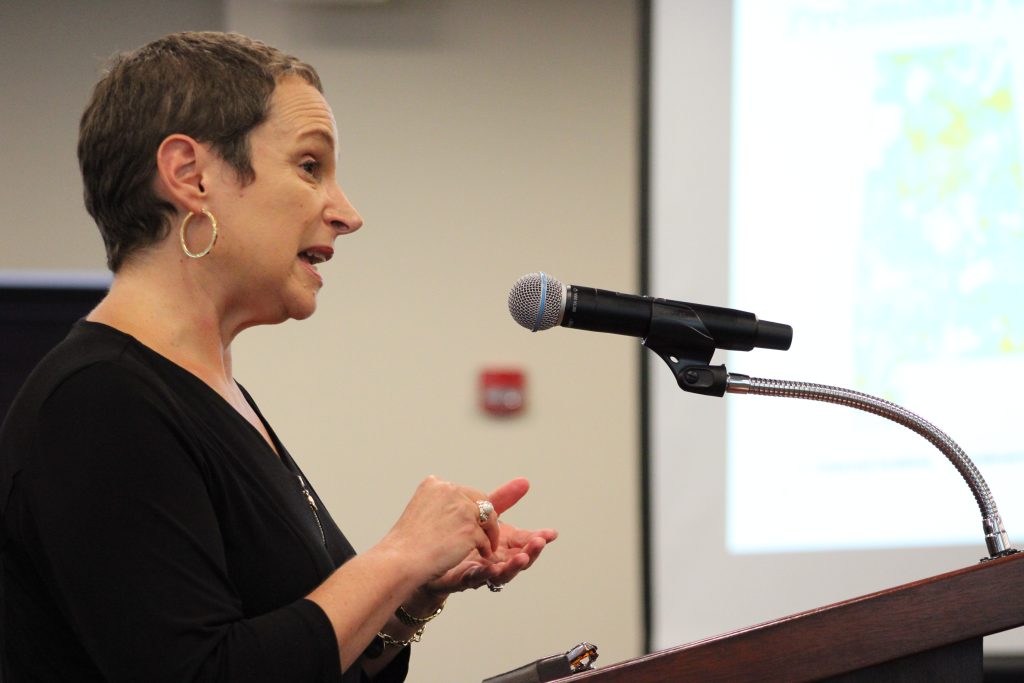 According to an internet coverage map developed by the Federal Communications Commission, Alabama currently has 190,157 unserved broadband serviceable locations, and 76,338 underserved locations. Under FCC definitions, underserved communities have access to download speeds of between 25 and 100 megabits per second, and unserved at or below 25 mbps.
One member of the committee, Sen. Bobby Singleton, D-Greensboro, voiced concerns that the state's more rural areas might be left behind in the state's broadband expansion efforts. Hovis told Singleton that underserved rural areas would actually be targeted first in those expansion efforts.
"Rural areas that are currently are only at 25 (mbps download speeds) are the top priority for funding," Hovis said. "They will be the highest priority for where this funding should go to get them much faster speeds."
Unconvinced, Singleton later told Alabama Daily News that he would like to see the committee establish guardrails before the broadband expansion funds are allocated to ensure Alabama's rural communities aren't left behind.
"We've got to entice internet service providers to go in (rural areas) and do work because ISPs aren't there; we're going to have to say before you go to the Smith Lakes, the Baldwin counties, you need to go into these areas," Singleton told ADN.
"We've got to create something from this board to give them incentives to go in there, otherwise, we're going to get left out because that's what the Legislature tends to make happen."
A five-year action plan as to how Alabama plans to allocate its $1.4 billion share of federal broadband expansion funds was submitted to the federal government by ADECA on Aug. 28. The next step in the process will be for ADECA to finish preparing and submit what's called an Initial Proposal, an action-plan that will detail the proposed locations for broadband expansion, how the grant application process will be structured, and more.
One tool that could be used to better ensure rural areas receive an adequate share of the broadband expansion money, Singleton suggested, was to offer ISPs incentives.
"The challenge is, we've still got to have ISPs who are willing to go into those rural areas," Singleton told ADN. 
"They don't want to go in there because they don't have clustered areas, it's more sparsely populated and they don't want to have to go in there and do that kind of work. So if we're going to make sure that people get served, we've got to say to them they've got to go in there."
Alabama leaders have made a renewed push in recent months to expand broadband access in the state. Gov. Kay Ivey announced the new Be Linked Alabama initiative in August, where she detailed how an additional $400 million in federal funding would be spent to expand broadband in the state.
Alabama has invested $88.6 million through grant awards for broadband expansion since 2018, with an estimated additional 82,000 households, businesses and institutions expected to have internet access once already awarded projects are complete.