State Rep. Chris Pringle, co-chair of the Alabama Legislature's redistricting committee, Monday submitted to the special master charged with redrawing the congressional lines the "communities of interest" plan he proposed in July.
Pringle, R-Mobile, told Alabama Daily News today he wants the judges to know "there was a legitimate attempt to comply with the court order and the community of interest (plan) is that attempt."
"I thought it was important that the court actually get to see the communities of interest plan," Pringle said.
That plan was approved in the Alabama House, but changed in the Senate. What got final approval in late July from lawmakers and Gov. Kay Ivey maintained a single majority-Black district, District 7, and boosted the percentage of Black voters in District 2 from about 30% to almost 40%.
Pringle's plan would have increased that later percentage to about 42.5%, creating what he said would be a second opportunity district for Black voters.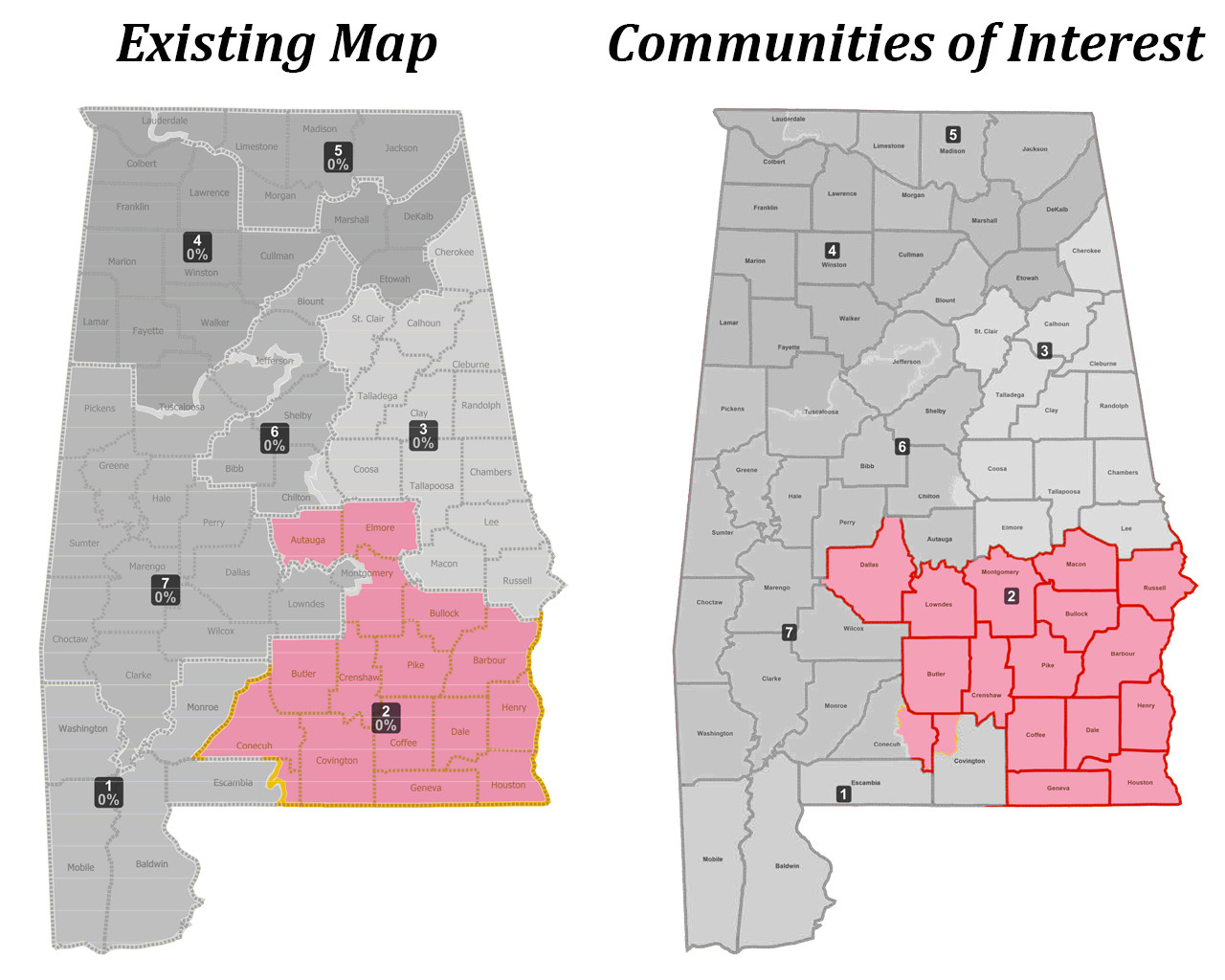 His map was filed with the court this morning, according to online records.
The panel directed a court-appointed special master to submit three proposed new maps by Sept. 25.
UPDATE
A federal three-judge panel on Monday rejected the state of Alabama's request to pause last week's order that a new congressional district map be drawn by a third party. 
The judges last week said they will draft new congressional lines for Alabama after lawmakers refused to create a second district where Black voters at least came close to comprising a majority, as previously suggested by the court.
Monday's order was expected and state officials have indicated they will appeal the ruling to the U.S. Supreme Court.
The state attorney general's office has argued that Alabama should have "the opportunity to have its appeal heard before the 2023 plan is supplanted by a court-drawn plan that sacrifices traditional redistricting principles in service of racial targets."
Plaintiffs have argued that allowing the state to proceed with the map drawn in 2022 would result in two consecutive congressional elections using a map aimed at diluting the Black vote.
Alabama's congressional delegation face a 2024 election cycle that starts with an early March primary.
Separately,
Alabama Daily News' Alexander Willis contributed to this report.